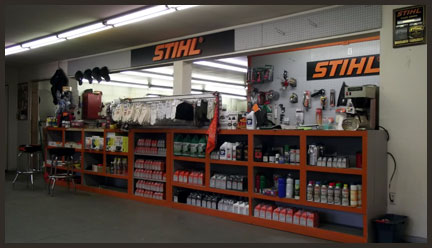 Clearwater Saw Shop is an authorized Stihl® dealer located in scenic North Central Idaho in the historic town of Pierce, ID.
Our store is filled with chain saws, related tools and various timber harvesting supplies, including safety equipment and outdoor work clothing. We specialize in local hand-crafted rain jackets – the best in the Pacific Northwest region.
As with much of the US Pacific Northwest, the logging industry is an important part of our local economy. We strive to be a one-stop-shop to meet the needs of our hard-working logger and faller customers. In addition, we have an onsite repair shop that offers complete small engine motor repairs and chain-sharpening services.
We are a family-owned and operated business, and are very familiar with the need of loggers, as we have been active in the timber industry for 24 years.  Our family, which includes our two young sons, enjoys participating in a variety of outdoor recreation activities, such as hunting and fishing, in addition to various athletic sports.
So, welcome, and enjoy your visit!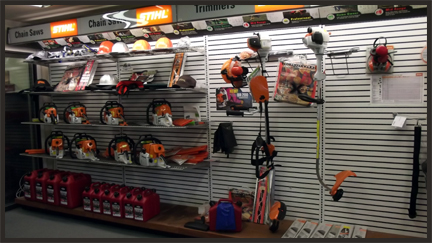 Explore links to our extensive catalog of supplies, gear, tools and supplies for loggers.
If you have any questions, do not hesitate to Contact Us.
Happy Logging!
– Ken & Melissa Malone